A European foundation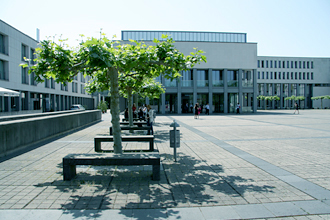 The Academy of European Law (also known under its German acronym as ERA) in Trier, which is a further training institution and a discussion forum for lawyers from all over Europe, was established in 1992 at the initiative of the European Parliament as a public foundation based in Trier. Its patrons include several European countries as well as the State of Rhineland-Palatinate and all other German federal states, the Trier savings bank, the Friends of ERA and the City of Trier.
In late 1998, the Academy of European Law opened the ERA Conference Centre (ECC). Its premises are not only available for ERA's meetings but can be rented by third parties for an array of events.
You can find out more about ERA and its activities by visiting www.era.int